NEWS
July 31, 2020

July 11, 2020

Minatomirai Store is Opened

June 4, 2020

The Third store OPEN Nikke Park Town, commemorative special coupon is prepared
A free yogurt drink will be given to the first-come-first-served 30 people (total 90 people) who have leaflet coupons from 15:00 on 8th, 9th, 10th of June 2020 ! !

[Gift conditions]

Bring your leaflet coupon after login to the SNS (Instagram, FB, Twitter, etc.)
#gruto #Canada #gruto Nikke Park Town open #Yogurt drink
and show that you have uploaded the product photos.

March 29, 2020

The Second store OPEN AEON MALL Tsuminami , commemorative special coupon is prepared
A free yogurt drink will be given to the first-come-first-served 50 people (total 150 people) who have leaflet coupons from 15:00 on 1st, 2nd ,3rd of June 2020 ! !

[Gift conditions]

Bring your leaflet coupon after login to the SNS (Instagram, FB, Twitter, etc.)
#gruto AEON MALL Tsu-minami op #gruto #Yogurt drink
and show that you have uploaded the product photos.

May 27, 2020

May 30, 2020 The second store AEON MALL Tsuminami Store is Opened

March 20, 2020

Japan's first landing for the first store OPEN, commemorative special coupon is prepared
A free yogurt drink will be given to the first-come-first-served 50 people (150 people in total) from 15:00 on each day of March 20 ・ 21 ・ 22 of 2020 ! !

[Gift conditions]

Bring your leaflet coupon after login to the SNS (Instagram, FB, Twitter, etc.)
#gruto #yogurt #global gate #nagoya
and show that you have uploaded the product photos.

March 20, 2020

The first store Nagoya Global Gate Store is Opened
ABOUT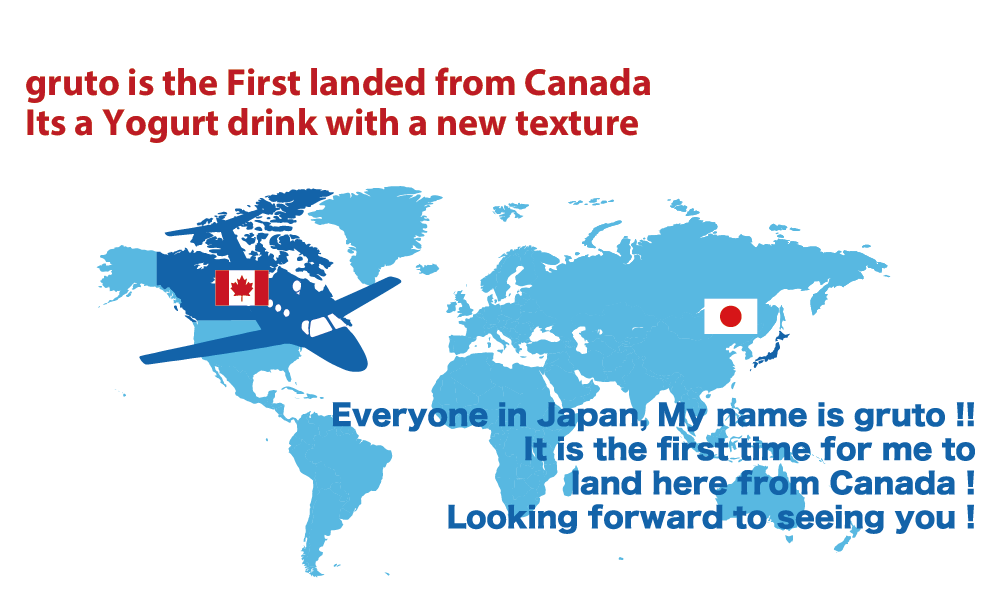 A New yogurt drink "gruto" is born!
gruto is a yogurt drink from Canada! First landed in Japan! !!
It is a yogurt drink that uses a variety of ingredients such as "Purple rice", "Nata de coco" and "Aloe" based on yogurt that has long been considered healthy. Build a healthy body that you can fight viruses by strengthening your immunity with the yogurt's intestinal action! You can expect a beautiful skin effect, so its recommended especially to women. Enjoy a healthy day with a "gruto" yogurt drink from the morning.
PRODUCTS
A brand new yogurt drink that can be expected to be effective for those who are conscious of health and diet. Its Based on 3 types of "Purple rice", "Aloe" and "Nata de Coco", 3 types of flavors of "Banana", "Strawberry" and "Blueberry" with fresh fruits added.
Gruto purple rice
Gruto coco
Gruto aloe
Gruto strawberry
Gruto banana
Gruto blueberry
DESCRIPTION
Canada has a high awareness of health, and many people attach great importance to making their hearts healthy. People often eat yogurt on a daily basis. The supermarkets have more than three times as many products as Japan. In Canada, which loves yogurt, "gruto" was born as a new yogurt drink. Enjoy a refreshing and easy-to-drink texture.
Yogurt contains a lot of nutritional ingredients "Intestinal action," "Beautiful skin effect," "Immunity enhancement," "Prevention and improvement of hay fever," "Influenza prevention effect," "Amelioration of ulcerative colitis," "Atopic property." It is said to have various effects such as "alleviation of dermatitis" and "reduction of cholesterol level".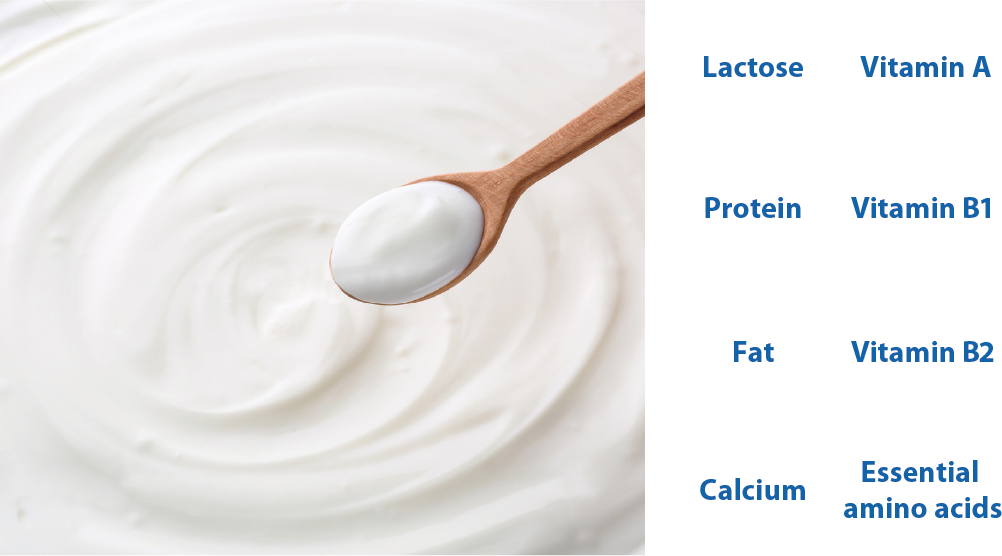 SHOPS
Nagoya Global Gate
ADDRESS

Global Gate 1F, 60-12, 4-chome, Hiraike-cho, Nakamura-ku, Nagoya City 453-6101, Aichi Prefecture

CONTACT

+81-6-4707-1555

OPENING HOURS

Open 10:00/Close 19:00/Irregular holidays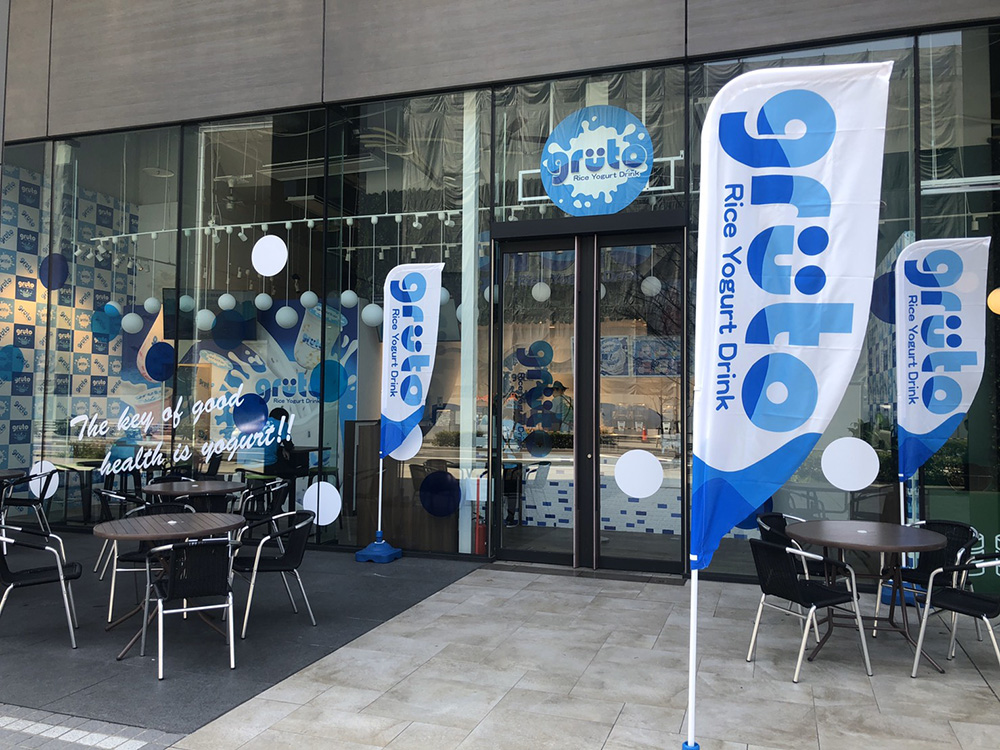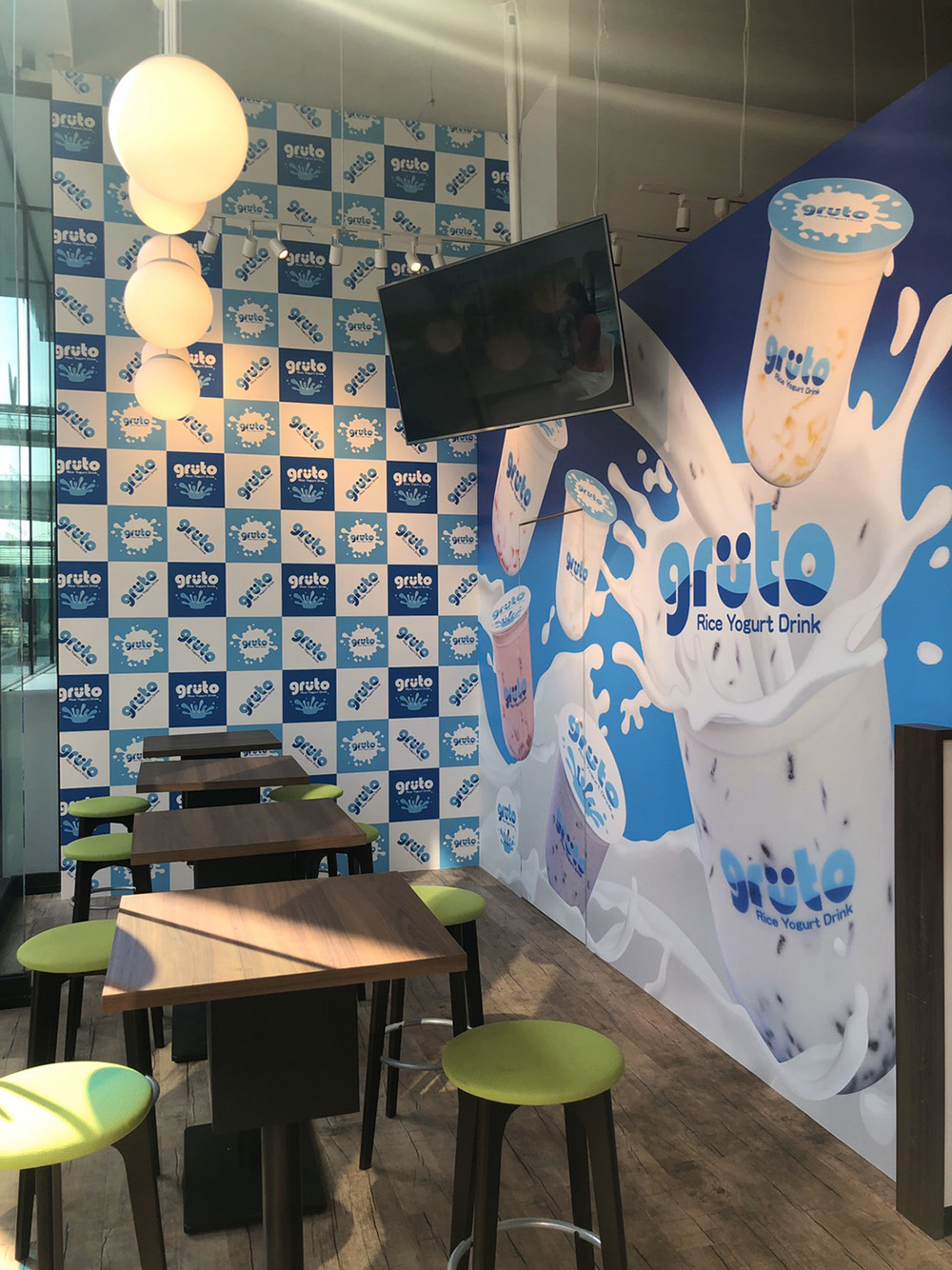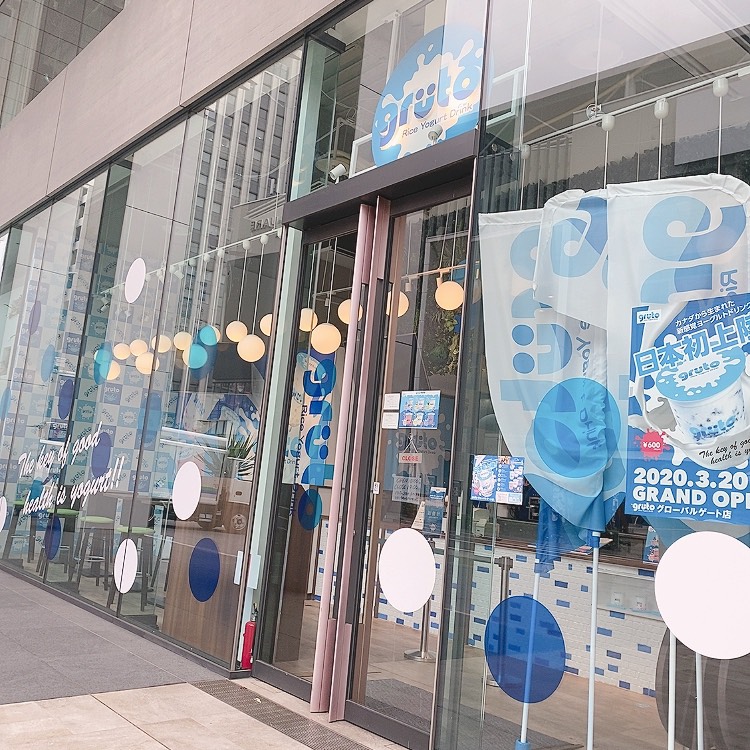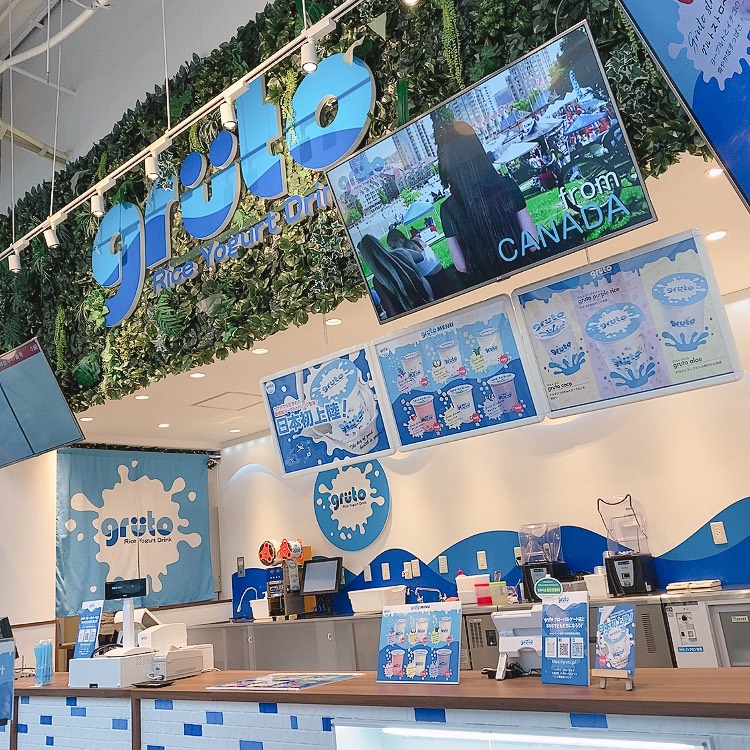 AEON MALL Tsu-minami
ADDRESS

AEON MALL Tsu-minami 2F, 145, Takajayakomoricho, Tsu City 514-0817,Mie Prefecture

CONTACT

+81-6-4707-1555

OPENING HOURS

Open 10:00/Close 21:00 (Last Order:20:00)/Irregular holidays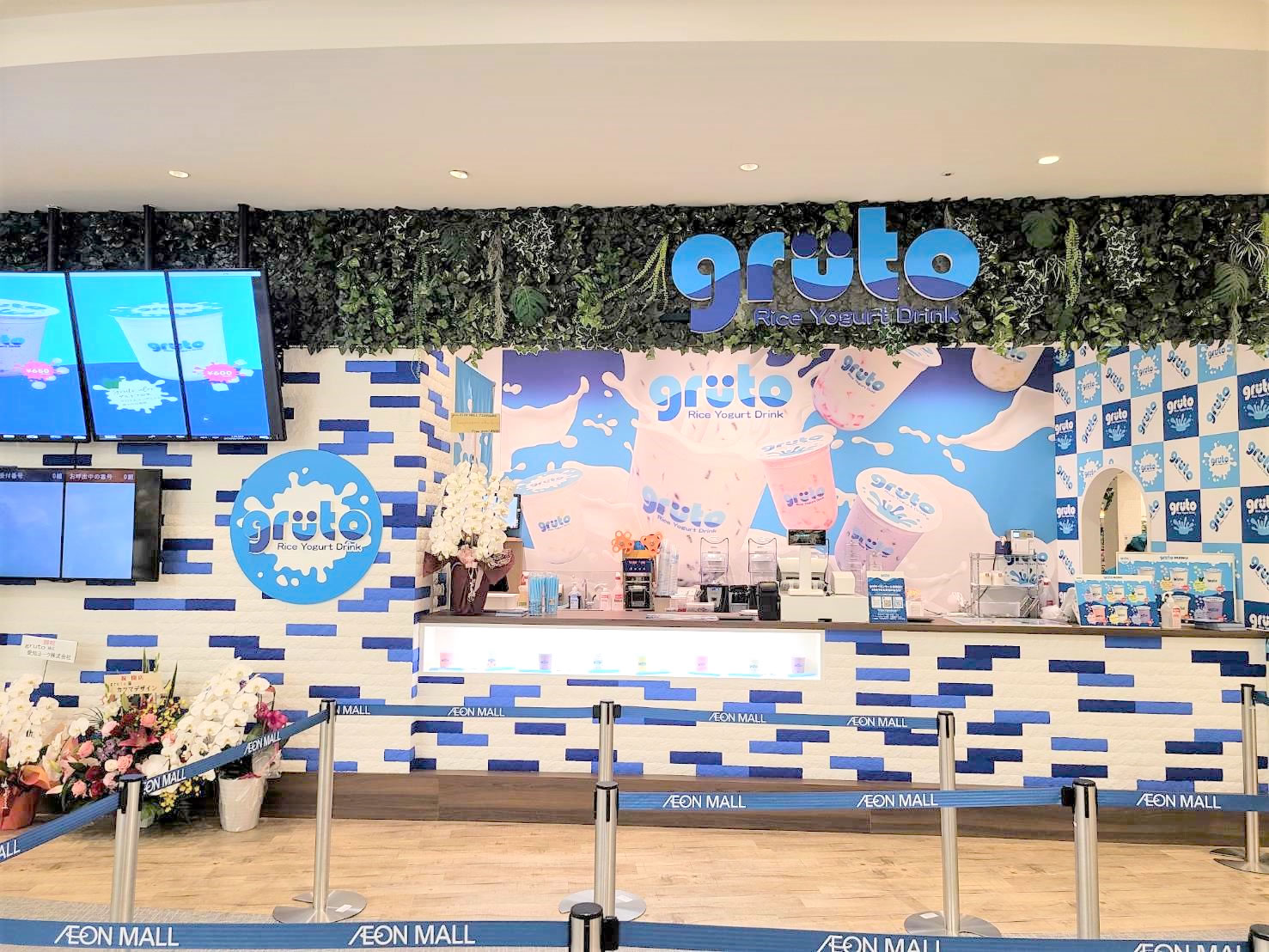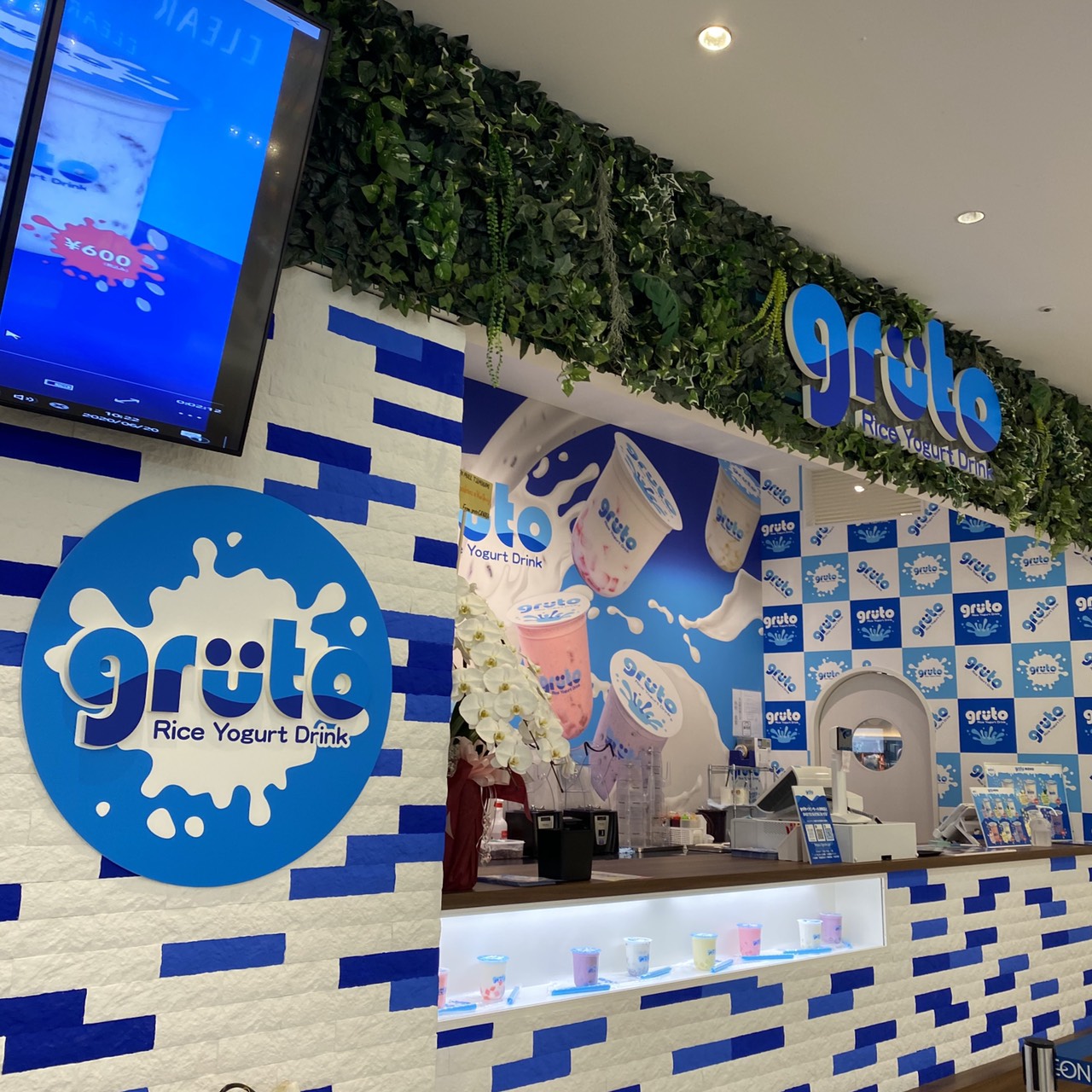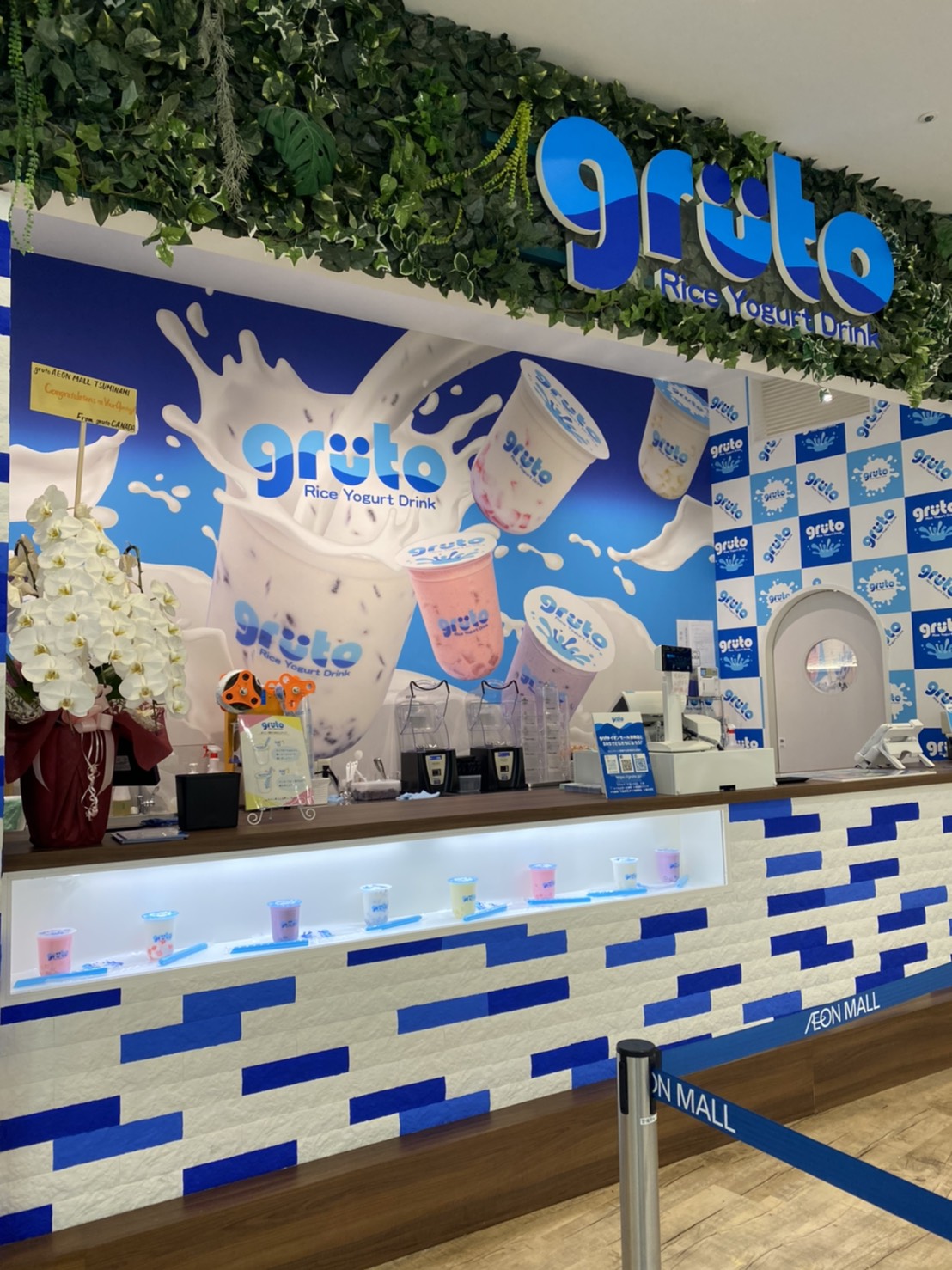 Nikke Park Town Kakogawa
ADDRESS

Nikke Park Town Main Building 2F,Jikemachi-173-1 Kakogawacho, Kakogawa City 675-0066,Hyogo Prefecture

CONTACT

+81-79-497-7200

OPENING HOURS

Open 10:00/Close 20:00/Irregular holidays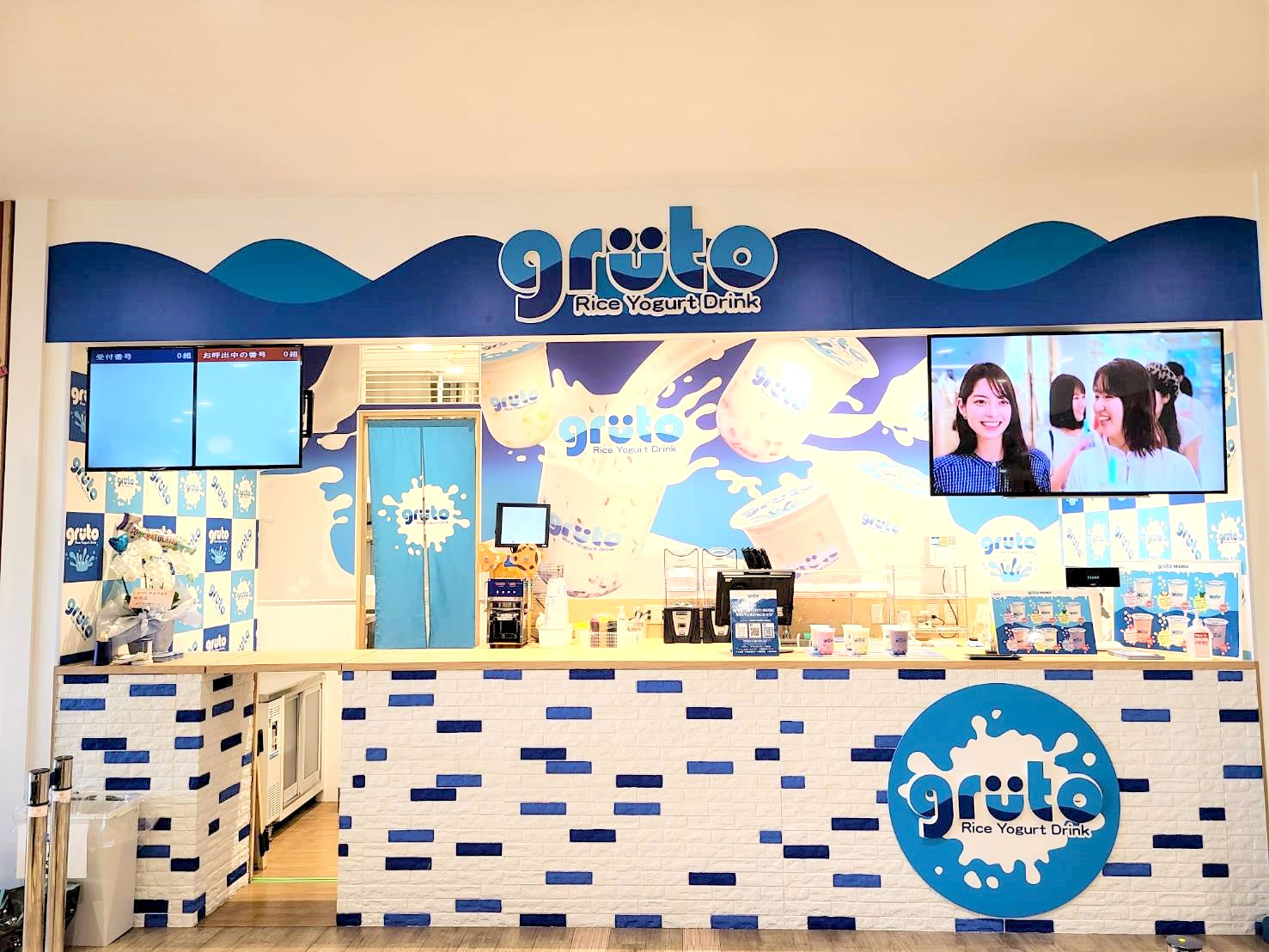 Minato mirai
ADDRESS

2F, 2-1, Shinko, Naka-ku, Yokohama-shi, Kanagawa

OPENING HOURS

Open 13:00/Close 21:00/Irregular holidays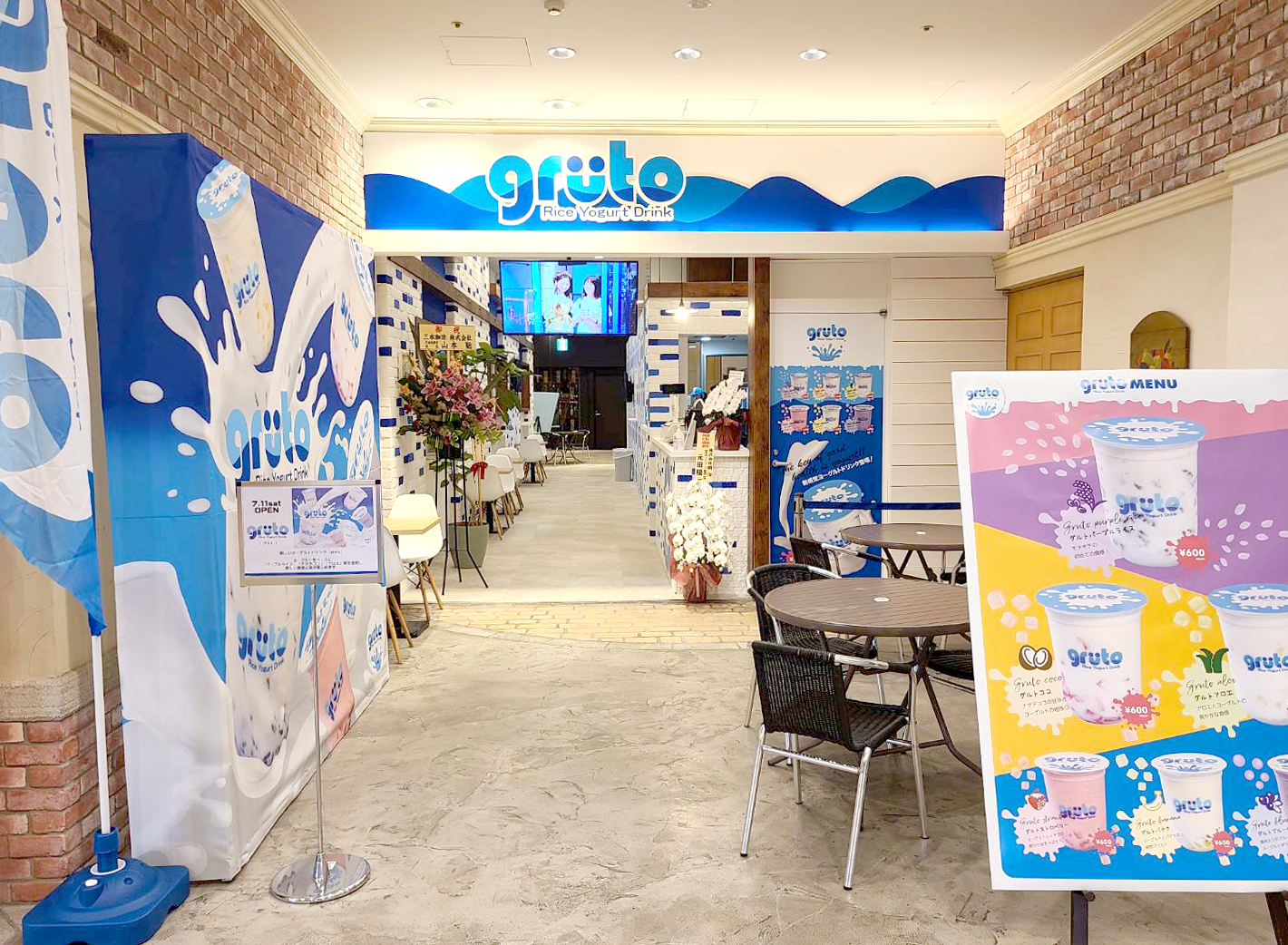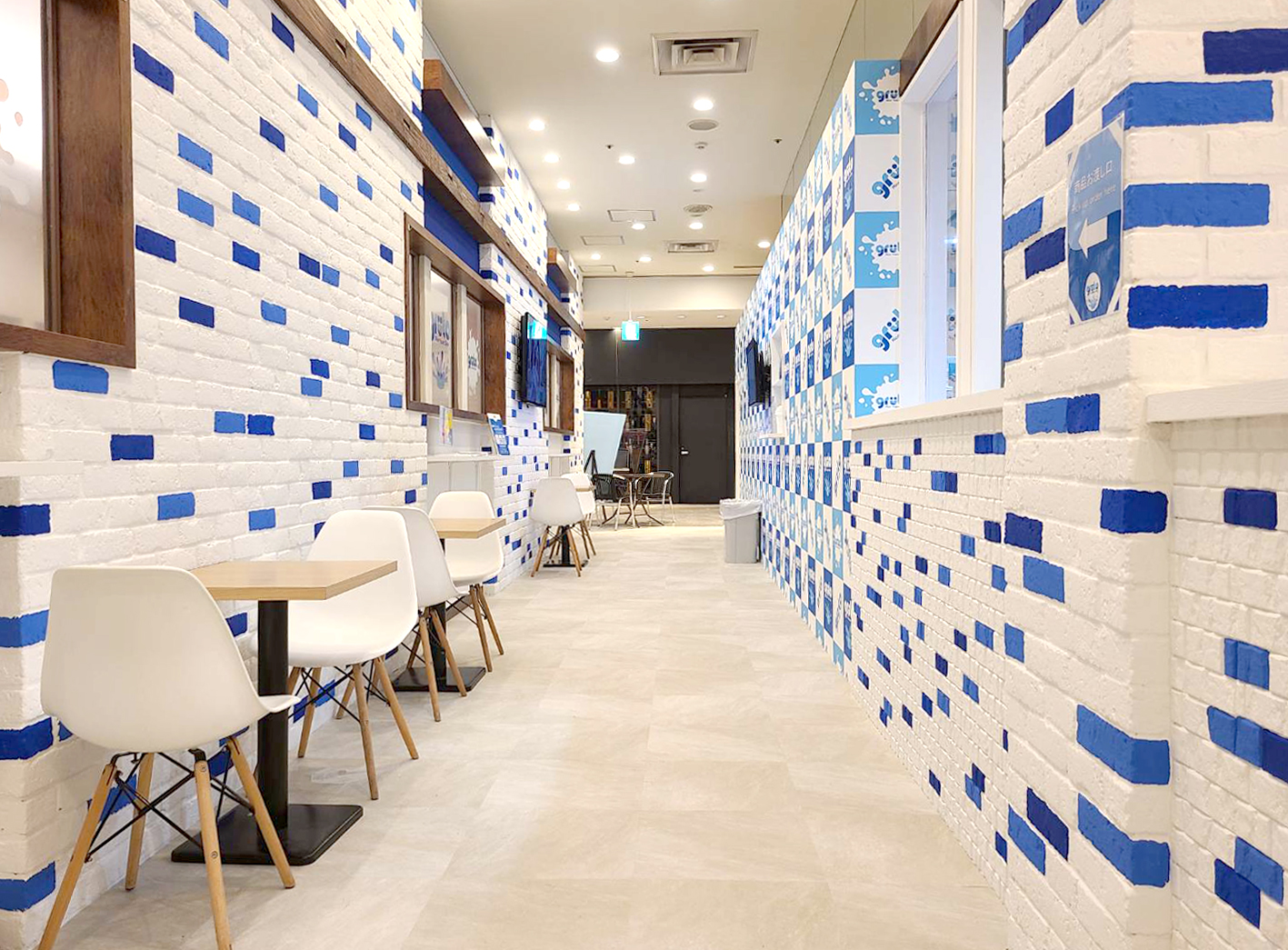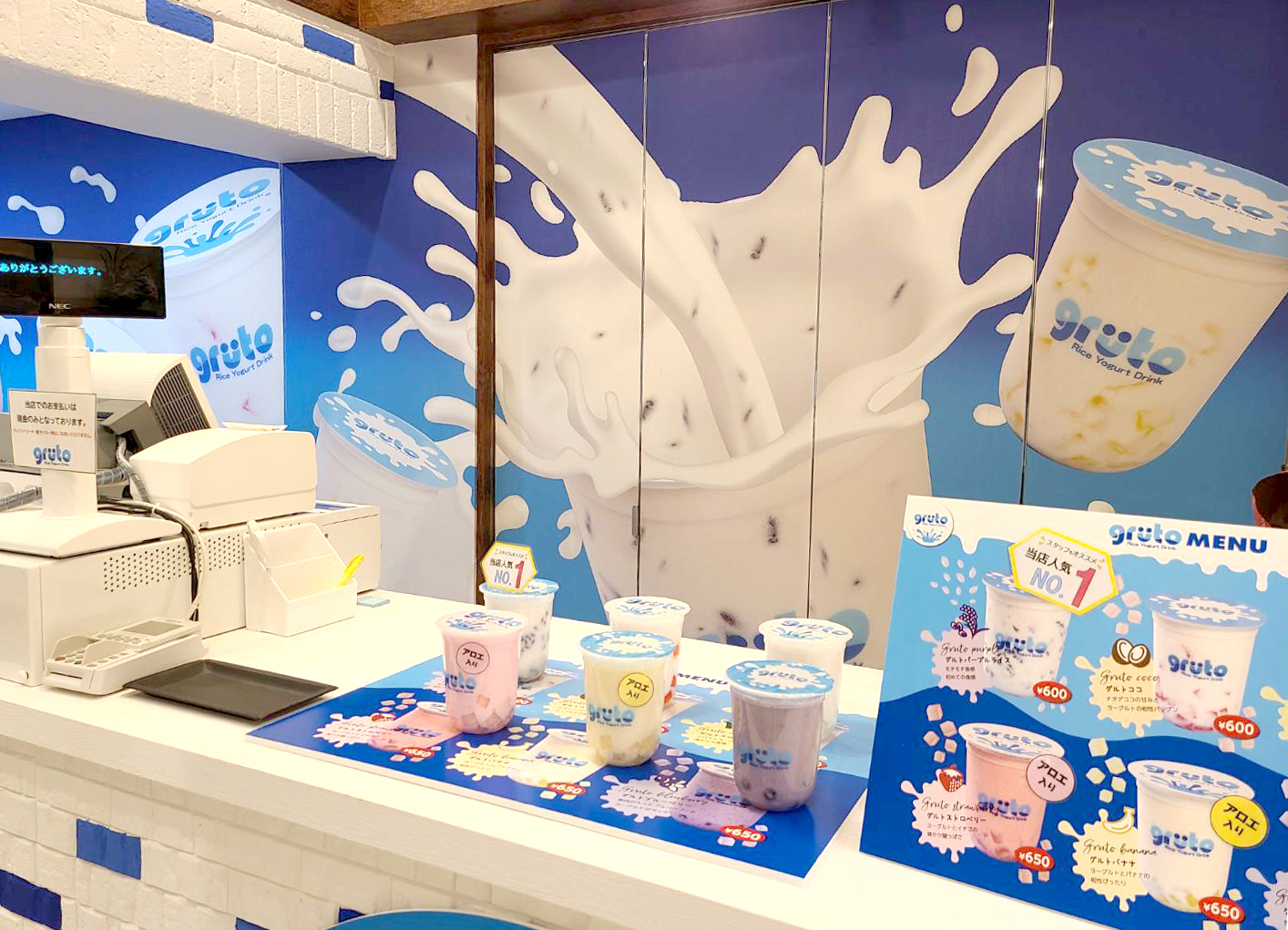 Recruit
Contact